Compressor
Repair
Compressor
Parts
Compressor
Rental
Compressed air systems are utilized in a multitude of industries. These compressed air systems come in a variety of forms and can be rented, purchased outright or operated through some type of hybrid ownership arrangement.
This might be one in which the system is owned outright but maintained by a 3rd party firm. In this regard, Cisco Air Systems remains one of Hayward, California's most respected compressed air system vendors.
Our firm offers complete air compressor systems and is an authorized dealer for Ingersoll Rand. Additionally, Cisco Air Systems can service, maintain and source parts for virtually any other manufacturer's compressed air system.
Call us we are here to help: (510) 561-1628
Hayward offers a dynamic and vibrant market for Cisco Air Systems' products and services.
The city is one of the cities that is included in the greater San Francisco and Oakland Metropolitan Statistical Area and is directly accessible to the San Francisco peninsula by the San Mateo-Hayward Bridge.
The city's proximity to both San Francisco and Oakland as well as its inclusion in the greater Silicon Valley area ensures that it is an attractive environment for industry, manufacturing and production related firms.
These types of companies all have some sort of compressed air systems that are required to perform some type of industrial activity.
In earlier years, much of Hayward's industry involved major cannery firms such as Hunt Brothers Cannery and salt production companies like Oliver Salt and the Leslie Salt companies that maintained salt ponds.
These types of industries are no longer extant but the industrial heritage of Hayward remains.
To some degree, Cisco Air Systems has grown with the towns and municipalities that it serves.
In Hayward's case, while its earlier industries may now be defunct, its current major industrial residents include such major firms like the Annabelle Candy company, Impax Laboratories and Shasta, the soda beverage manufacturer and distributor.
With the firm's Hayward offices sitting just off of I-880 and US 92 leading to San Francisco, Cisco Air Systems is ideally situated geographically.
It is able to serve all current and future clients throughout the Hayward area which has seen its population explode from 93,000 or so residents during the 1980s to almost 150,000 currently. This growth in Hayward has translated into heavy growth for our company as well.
Cisco Air Systems has developed a wide array of product and service lines to serve the needs of its clients in the Hayward area.
These product and service lines include new air compressors from Ingersoll Rand, all manner of parts and accessories for air compressor systems, air energy audits for client firms, certified sales of used equipment, compressed air equipment rentals and several other service/product lines.
While there may be some exceptions, Cisco Air Systems can fulfill most equipment/service requests within 48 hours of receiving a completed order.
Our experienced service professionals can be reached through our toll free line at: (510) 561-1628 or via email at: info@ciscoair.com.
We Service and Provide Parts for All Major Brands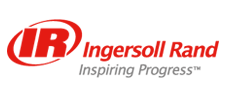 Give Us a Call or Inquire Via Email About What We Can Do For You.
We Can Assist With:
Industrial Compressor Sales
Part & Accessories
Air Compressor Repair
Air Energy Audits
Material Safety Data Sheets (MSDS)
Used Air Equipment
Compressed Air Rentals
Air Compressor Maintenance & Service
Flexible Financing
System Design & Installation
Air Compressor System Audits
Compressor Experts are Standing By …
Our Service Area
We proudly serve these areas in and around our Hayward Headquarters in the San Francisco Bay area.
Oakland, CA
San Jose, CA
Santa Clara, CA