Industrial Rental Air Compressors
Contact our team of rental specialists to get a customized quote for the type of air compressor you need.
Indoor or outdoor use, if needed, we can deliver with a heavy duty containment base, quick connect electrical cables, and the fittings you need to connect them.
Please give us a call and let us know the specifications you're looking for.
We are confident we can deliver what you're looking for at a highly competitive market price.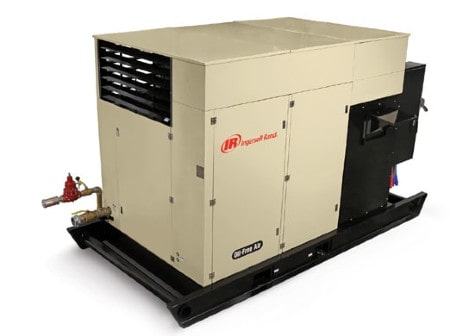 Industrial Air Compressors For Rent (Rotary Screw or Oil- Free) for Any Type of Emergency or Situation
Cisco Air helps keeping the air flowing and businesses running.
Whether you need a temporary compressed air solution for a high emergency situation or for maintenance / repair replacements, you can be assured we can deliver the right rental solution.
We rent stationary electric air compressors, in the range of 20hp – 400hp, that can be used in place of all major air compressor brands, Ingersoll Rand, Atlas Copco, Gardner Denver, Kaeser, Quincy, Sullair and others.
Rental Solutions For:
Deployment on Remote Locations
Planned Maintenance
Repair Replacements
Emergency, Temporary or Standby Air Compressors Available
Extra Support When Needed
Delivery and Pick-up
Installation
Rentals: Air Compressors & Dryers
Lubricated or Oil-Free Air Compressors: 5 hp – 400 hp
Refrigerated or Regenerative Air Dryers: 20 cfm – 2000 cfm
Accessories
Air Filters
Air Hoses
Power Cords
Get in touch with our rental team to help determine what type of unit works best for your company's compressed air needs.
Quick Access To High Quality Air Compressors
Our air compressors for rent are ready to put in the work, all units are well-maintained and inspected, and ready to help you get the air flow you need to keep your business running as usual.
Compressed air rentals are available 24 hours a day, 7 days a week whether your needs are on an emergency, temporary or standby basis.
Cisco Air Systems is one of the largest air compressor companies in the State of California offering turnkey rental solutions.
We know your business depends on your air compressor's ability to run at it's best, and we're dedicated to making sure our customer's business needs are not only met, but exceeded.
Call us today at (888) 491-4011 to inquire about available air compressors for rent.