Compressor
Repair
Compressor
Parts
Compressor
Rental
The use of some type of compressed air system has many industrial applications.
Cisco Air Systems is one of Northern California's and Nevada's most well-respected compressed air system vendors, distributors and service providers.
The company has been in continuous operation since its founding in 1973 and recognizes Napa, California as one of its most important northern California markets.
The compressed air systems that the company sales and services include a range of compressors, filters, dryers, tanks, pressure control valves and distribution ring supplies that are in wide use throughout the Napa Valley region.
Call one of air compressor technicians: (707) 917-3784
The City of Napa itself is the titular head of Napa County which hosts the well-known Napa Valley wine country that California is so famous for. Napa is home to an estimated 80,000 residents with some of the largest employers in the city being the Napa State Hospital, Treasury Wine Estates and the Silverado Resort among others.
However, the greater Napa area and specifically Napa Valley to the north contains significant agricultural operations with viticulture or the cultivation of grapes for the production of wine being the bulk of this activity.
The result of all of this agricultural and specifically viticulture industry has been the establishment of more than 450 unique wineries in the greater Napa Valley area.
For Cisco Air Systems, being located in Napa provides the company with an ideal base of operations to serve all of the company's clients throughout the entire region.
Cisco Air Systems offers a full range of both oil-flooded air compressors and oil-free air compressors. In terms of the company's new oil-flooded air compressors, it offers Ingersoll Rand T-30 Reciprocating Air Compressors and Ingersoll Rand Rotary Screw Air Compressors in varying form factors.
Ingersoll Rand is one of the most reliable air compressor manufacturers in the world and Cisco Air Systems is Ingersoll Rand's largest distributor in the northern California area.
However, for its oil-free air compressors, the company not only sells its Ingersoll Rand products that include Ingersoll Rand Centac Centrifugal Air Compressors but also Champion Medical Reciprocating Air Compressors for medical applications.
Combined, we are able to supply almost any industry with any type of compressed air system that might be needed.
Since the City of Napa rests at the bottom of Napa County, California, Cisco Air Systems is able to service not only all of Napa but also the entire county with ease.
We have been selected as Ingersoll Rand's Distributor of the Year in 2004, 2008, 2012, 2016 and 2019 which means that we have met the needs of an enormous number of different clients in a diverse number of industrial applications.
For a full explanation of all of our services and products please call (707) 917-3784 or email directly to: info@ciscoair.com.
In addition to all of our products and services and expertise and application experience, we also affiliate with organizations such as CAGI: Compressed Air & Gas Institute and Compressed Air Challenge.
These affiliations ensure that Cisco Air Systems remains at the forefront of the compressed air industry.
We Service and Provide Parts for All Major Brands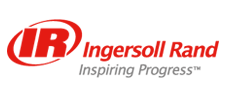 Give Us a Call or Inquire Via Email About What We Can Do For You.
We Can Assist With:
Industrial Compressor Sales
Part & Accessories
Air Compressor Repair
Air Energy Audits
Material Safety Data Sheets (MSDS)
Used Air Equipment
Compressed Air Rentals
Air Compressor Maintenance & Service
Flexible Financing
System Design & Installation
Air Compressor System Audits
Compressor Experts are Standing By …
Our Service Area
We proudly serve these areas in and around San Francisco
Oakland, CA
San Jose, CA
Santa Clara, CA