Compressor
Repair
Compressor
Parts
Compressor
Rental
Does your firm need an entirely new air compressor system or just a new air compressor? Does your firm need an existing air compressor system repaired or serviced?
Or does your firm simply need some referential or educational material relating to an air compressor system such as a Material Safety Data Sheet or MSDS in order to meet OSHA requirements?
Regardless of your firm's unique needs, Cisco Air Systems is able to respond to virtually any compressed air equipment or system request.
The company has been in operation since 1973 and currently maintains a district office in Sparks, Nevada which is located directly adjacent to Reno and the Tahoe National Forest region.
Call to speak to a compressed air technician today: (775) 210-0312
The Reno area is Nevada's most populous area outside of the Las Vegas greater metropolitan area. Reno itself has about 245,000 residents as well as an approximate 21,577 unique companies operating in and around Reno's city limits.
This means that there are numerous industrial and commercial air compressor applications within the city that Cisco Air Systems has installed and maintains. Furthermore, the city's expanding economy means that the company also has significant opportunity for future growth in the area.
Not only is Reno situated along the transcontinental railroad that spans Salt Lake City to the east and Fresno, California to the west but about 25% of the city's workforce works in a mix of construction, manufacturing, telecommunications and transportation among other industries.
Since we are well-established in this region, the firm's Sparks facility is able to grow in tandem with Reno's rapid economic expansion.
As a consequence of our company's long presence in Northern California and Northern Nevada, we are in a position to service virtually the entire Reno-Las Vegas market area.
Cisco Air Systems is the premier Ingersoll Rand distributor throughout the region. However, we also service and maintain virtually all other air compressor manufacturer systems since we maintain a full catalogue of parts and a well-equipped service facility.
These service and maintenance activities include those such as air compressor leak assessments, system engineering and design, supporting extended equipment warranties, air compressor system installations, used equipment sales and service and also preventative maintenance and repair.
Regardless of your company's specific air compressor needs, Cisco Air Systems is positioned to meet those needs within the greater Reno area.
Reno, in some sense, is the gateway market for most of Nevada. It provides the perfect staging area to service both Reno-based businesses as well as Las Vegas-based businesses.
One important element of our business outside of air compressor related activities is the fact that we are also able to provide access to financing for these air compressor systems.
We actually offer both 12-month and 24-month financing programs so these combined with our range of compressed air products and services means that whatever your need, Cisco Air Systems can meet it.
We are available toll-free at 888-491-4011 or via email at info@ciscoair.com and locally at (775) 210-0312.
We Service and Provide Parts for All Major Brands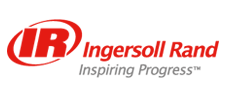 Give Us a Call or Inquire Via Email About What We Can Do For You.
We Can Assist With:
Industrial Compressor Sales
Part & Accessories
Air Compressor Repair
Air Energy Audits
Material Safety Data Sheets (MSDS)
Used Air Equipment
Compressed Air Rentals
Air Compressor Maintenance & Service
Flexible Financing
System Design & Installation
Air Compressor System Audits
Compressor Experts are Standing By …
Our Service Area
We proudly serve these areas in and around our Sparks, NV dispatch location:
Sparks, NV
Reno, NV
Carson City, NV