Compressor
Repair
Compressor
Parts
Compressor
Rental
Need to rent, buy, or repair an air compression system?
Cisco Air Systems offers top-notch air compressor service throughout the Reno-Sparks metropolitan area.
We understand how important reliable compressed air is to your industry, and our experienced technicians are prepared to maintain your systems to avoid unnecessary, and sometimes costly, outages and issues.
Whether you need routine maintenance or are experiencing an emergency situation, Cisco Air Systems offers audits, sales, rentals, parts, and installations throughout Nevada and Northern California.
Call one of air compressor technicians: (775) 210-7571
Home to the beautiful Pyramid Way Scenic Byway, the Nugget Casino Resort, Great Basin Brewing Company, and the Best in the West Nugget Rib Cook-off, Sparks truly has something for everyone.
The Union Pacific Railroad runs through the center of Sparks and has contributed to the city's growth. One of the largest transportation companies in the world, the Union Pacific operates 8,500 freight-hauling locomotives.
A business-friendly, fast-growing city, Sparks' economy is dominated by warehousing and light industry.
The nearby Tahoe Reno Industrial Center (TRI) is the largest industrial park in the world, covering over 15,000 acres. It is the future home of Tesla's Gigafactory 1, where the lithium-ion batteries for thousands of Tesla automobiles will be produced.
TRI also has locations for many other leading technology companies, including Google, Jet.com, and Switch, and houses warehouse logistics and fulfillment centers of companies like PetSmart, Home Depot, and Walmart.
At Cisco Air Systems, we understand the industrial air compressors used in Sparks' diverse warehousing and industry. Let us help you keep your business up and running 24/7.
We offer leak assessments, engineering services, extended warranties, installations, preventative maintenance, repairs, rentals, and service plan programs.
Our vast inventory includes compressors and parts from Ingersoll Rand and the leading brands, which are available for rent and for sale.
Our experienced technicians can help you choose the best compressor for your unique needs. And if we do not have what you need in stock, we can order it through our extensive network and have it delivered within 48 hours, in most cases.
The clean energy, transportation, and industrial needs served by Sparks' businesses are essential to the growth and development of Nevada and the nation as a whole.
No matter what kind of business you have, Cisco Air Systems can help ensure that you have a reliable source of compressed air that meets all of your industrial needs.
To speak with one of our dependable technicians about your next project, contact (775) 210-7571
We Service and Provide Parts for All Major Brands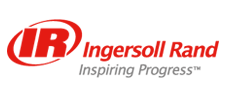 Give Us a Call or Inquire Via Email About What We Can Do For You.
We Can Assist With:
Industrial Compressor Sales
Part & Accessories
Air Compressor Repair
Air Energy Audits
Material Safety Data Sheets (MSDS)
Used Air Equipment
Compressed Air Rentals
Air Compressor Maintenance & Service
Flexible Financing
System Design & Installation
Air Compressor System Audits
Compressor Experts are Standing By …
Our Service Area
We proudly serve these areas in and around Sparks, NV.
Sparks, NV
Reno, NV
Carson City, NV