Compressor
Repair
Compressor
Parts
Compressor
Rental
Cisco Air Systems is one of the largest and most successful compressed air equipment providers in Nevada.
The company services all of northern Nevada including Carson City through its Sparks, Nevada service facility.
We offer a wide selection of new Ingersoll Rand air compressors, a constantly changing selection of used air compressors and equipment and offer financing as well.
We also perform Air Energy Audits which can lower a firm's energy costs, improve overall productivity and reduce a firm's capital expenditures.
Combined, there is no aspect of compressed air systems that Cisco Air Systems cannot address on behalf of a client firm in the Carson City area or beyond.
Call for parts, equipment sales or to request a service call: (916) 306-5789
Carson City is uniquely associated with Nevada since it is both its capital and named after the famous Kit Carson who helped explore the region during the 1800s. Kit Carson was a famous mountain man, explorer and military officer who was legendary during his own lifetime in the 1800s throughout the west bit especially in Nevada.
Carson City with its relatively small population of almost 55,000 residents and location to the south of Reno at the edge of the Sierra Nevada mountain range still exudes the wild west spirit embodied by its namesake.
The United States (US) Census Bureau indicates that Carson City has in the area of 6,630 unique businesses with some 21,000 people in the city's workforce.
The implication is such that there are a variety of businesses in Carson City that depend upon compressed air equipment in order to perform their work.
Some of the city's largest companies include Carson Tahoe Health and the Carson City School District along with the Nevada Department of Motor Vehicles and several casinos.
These and many other industry participants in Carson City require compressed air in a variety of applications in order to function effectively.
Thus, we are able to not only install and maintain new Ingersoll Rand air compressors but we can also repair, remanufacture and rebuild air compressor systems and components in order to keep these firms operating efficiently.
Cisco Air Systems has worked diligently to develop a wide selection of compressed air products and services in order to serve the needs of its clients in the Carson City area.
These compressed air product and service lines consist of new air compressors produced by Ingersoll Rand, all types of parts and accessories for entire air compressor systems, the performance of air energy audits for clients, the sales and maintenance of used equipment and also compressed air equipment rentals.
Some companies simply do not have the capital funds required to equip their facilities with an entire compressed air system from a total cost of ownership or TCO perspective. Therefore, our rental and finance solutions provide these firms with additional options that they might not otherwise have.
While there may be some obscure exceptions, Cisco Air Systems can meet the needs of most of the equipment and/or service requests it receives within 48 hours of an order.
Furthermore, our experienced compressed air service professionals can be reached during business hours through our toll free line at: (916) 306-5789 or via email at: info@ciscoair.com.
We Service and Provide Parts for All Major Brands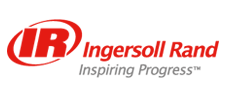 Give Us a Call or Inquire Via Email About What We Can Do For You.
We Can Assist With:
Industrial Compressor Sales
Part & Accessories
Air Compressor Repair
Air Energy Audits
Material Safety Data Sheets (MSDS)
Used Air Equipment
Compressed Air Rentals
Air Compressor Maintenance & Service
Flexible Financing
System Design & Installation
Air Compressor System Audits
Compressor Experts are Standing By …
Our Service Area
We proudly serve these areas in and around our Sparks, NV service location: