Compressor
Repair
Compressor
Parts
Compressor
Rental
Need to maintain, repair, or buy an air compressor in Northern and Central California and Nevada?
Cisco Air Systems is proud to serve Modesto, Ceres, Riverbank, and all of Stanislaus County.
Call us today at (209) 714-2724 to learn about the audits, sales, parts, rentals, and accessories that we offer. Our certified technicians are prepared to assess your needs and develop a customized solution using equipment, parts, and accessories from the best brands available, including Ingersoll Rand.
Immortalized in the 1973 film American Graffiti, directed by Modesto native George Lucas, the city has kept its small-town feel, despite being culturally rich.
The semi-arid climate in Northern and Central California and Nevada doesn't just make for pleasant weather; it also allows the areas agricultural industry to thrive. Modesto is surrounded by the rich farmland of the California Central Valley, where much of the country's milk, almonds, chickens, and walnuts are produced.
Boasting a thrice-weekly farmer's market in the downtown, Modesto also has a thriving farm-to-table restaurant scene.
Food and beverage production also forms a large part of Modesto's economy, with plants producing a variety of goods, from olive oil to cheese to cereal. The city is home to the Gallo Family Winery, the world's largest privately-owned winery. Del Monte Foods and a range of other vegetable and fruit processing companies also have locations in Modesto and the surrounding area.
Modesto's large agriculture and food and beverage industries require non-stop compressed air to keep businesses operating safely and efficiently. Cisco Air Systems' has served the Northern and Central California and Nevada for over 35 years and is the best choice for all of your compressed air needs.
Offering repair, parts, and rentals in Central and Northern California, we keep a vast inventory of the leading brands in stock. We know your time is valuable. So, whether you are dealing with an emergency situation or are looking for routine maintenance, we either have what you need on hand or can have it delivered to you, typically within 48 hours of the order being placed.
Modesto produces the food that is eaten by much of the nation and the world. It is essential to keep the agricultural and food and beverage production facilities in the Central Valley up and running.
No matter what industry you work in, Cisco Air Systems' professional technicians are here to ensure you have a reliable source of compressed air that meets all of your needs. To speak with our dependable staff about your specific needs, contact (209) 714-2724.
We Service and Provide Parts for All Major Brands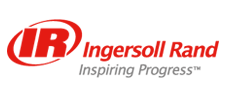 Give Us a Call or Inquire Via Email About What We Can Do For You.
We Can Assist With:
Industrial Compressor Sales
Part & Accessories
Air Compressor Repair
Air Energy Audits
Material Safety Data Sheets (MSDS)
Used Air Equipment
Compressed Air Rentals
Air Compressor Maintenance & Service
Flexible Financing
System Design & Installation
Air Compressor System Audits
Compressor Experts are Standing By …
We proudly serve these areas in and around our Sacramento, CA Headquarters.