Compressor
Repair
Compressor
Parts
Compressor
Rental
Looking for the very best in industrial air compressor repair, rental, and sales?
Cisco Air Systems proudly serves Northern and Central California and Nevada, keeping your air systems up and running and your business operating without interruption.
Contact us to learn more about how our certified technicians offer the finest service to the Sacramento area. We offer air energy audits, air compressor sales, rentals, parts and accessories, and installations throughout Northern California and Nevada.
No matter the issue or emergency situation, we can provide you with the compressors, pumps, and accessories you need.
For all of your industrial air compressor repair, parts, and rental needs, Cisco Air Systems offers the best service and maintenance in Northern California.
We sell and rent Ingersoll Rand air compressors and accessories, and keep only the leading brands in stock, so that you know you are getting the best quality machines on the market.
Whether you need preventative maintenance, audits, installations, repairs, rentals, or service plan programs, our technicians are ready to help.
Our inventory and network are among the largest in the state, so we can provide you with any machine, part, or accessory, usually within 48 hours of placing the order.
Sacramento's diversity, climate, and geographic location make it a historically important location for commerce and agriculture.
Industrial air compressors are important to the many food processing plants throughout the city, as well as the agricultural industries of Northern and Central California and Nevada.
No matter your industry, Cisco Air Systems can help provide the reliable, efficient compressed air that is essential to your business.
Call our qualified technicians today at (916) 306-5558 to learn how we can help.
We Service and Provide Parts for All Major Brands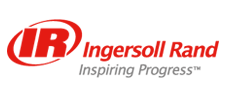 Give Us a Call or Inquire Via Email About What We Can Do For You.
We Can Assist With:
Industrial Compressor Sales
Part & Accessories
Air Compressor Repair
Air Energy Audits
Material Safety Data Sheets (MSDS)
Used Air Equipment
Compressed Air Rentals
Air Compressor Maintenance & Service
Flexible Financing
System Design & Installation
Air Compressor System Audits
Sacramento District & Corporate Headquarters
Cisco Air Systems
214 27th Street, Sacramento, CA 95816
www.ciscoair.com
7:30am – 4:00pm Pacific
Compressor Experts are Standing By …
We proudly serve these areas in and around our Sacramento, CA Headquarters.