Compressor
Repair
Compressor
Parts
Compressor
Rental
If you need to rent, buy, or maintain a compressed air system, look no further than Cisco Air Systems. We offer the best quality compressors from the best brands and make repairs throughout Northern and Central California and Nevada. Compressed air is essential for work in Stockton, California's agriculture, manufacturing, and telecommunications industries.
Give us a call at (707) 232-5423 to learn more about the audits, sales, parts, rentals, and accessories that we offer. Our trained professionals are ready to take your call.
Founded by Captain Charles Maria Weber in 1849, and named after naval innovator Robert F. Stockton, Stockton was once called "California's Sunrise Seaport."
Its location on the San Joaquin River in the middle of the San Joaquin Valley farmland has made it an important seaport since the California Gold Rush. Surrounded by thousands of miles of waterways of the California Delta, Stockton served as the gateway to the Central Valley and beyond, offering easy access for trade and transportation.
Today, Stockton is still an important transportation hub, home to the international deep-water Port of Stockton, an Amtrak railroad station, and the Stockton Metropolitan Airport. It also offers access to the entire state of California and the rest of the nation via Interstate 5, State Route 4, and State Route 99.
It is the county seat of San Joaquin County and one of the largest cities in California. Due in part to the gold seekers who came to settle there from around the world in the 1800s, Stockton offers an ethnic diversity that is reflected in the names of its streets, varied architecture, and diverse population.
The first Sikh temple in the United States is in Stockton, and every year the city celebrates a variety of festivals, including the Chinese New Year Parade and Festival, the Cambodian New Year, the Cinco de Mayo Parade and Festival, the Jewish Food Fair, the Greek Festival, and Stocktoberfest.
With a need to plow the soggy San Joaquin Valley Delta farmland, it's no wonder that it was in Stockton that Benjamin Holt first successfully tested the workable track-laying machine now known as a caterpillar tractor.
Today, Stockton's economy is known for more than just agriculture and transportation. It is home to telecommunications and manufacturing industries as well.
Whether you need compressed air for agriculture, manufacturing, or another industry, Cisco Air Systems is ready to help you keep your Central Valley business running smoothly.
We have served Central and Northern California and Nevada with quality air compressor repair and rentals for 35 years. Our large inventory of compressors, parts, and accessories from Ingersoll Rand and the other leading manufacturers ensures that we can get you what you need. And if we do not have something in stock, we can have it delivered within 48 hours of placing the order.
Air compressors are vital to a variety of jobs in agriculture and manufacturing. At Cisco Air Systems, we can ensure that you are never caught without an efficient and consistent supply of compressed air.
Our air compressor sales and repair professionals are ready to greet you with outstanding customer service. Give us a call at (707) 232-5423 to learn more.
We Service and Provide Parts for All Major Brands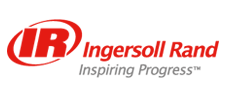 Give Us a Call or Inquire Via Email About What We Can Do For You.
We Can Assist With:
Industrial Compressor Sales
Part & Accessories
Air Compressor Repair
Air Energy Audits
Material Safety Data Sheets (MSDS)
Used Air Equipment
Compressed Air Rentals
Air Compressor Maintenance & Service
Flexible Financing
System Design & Installation
Air Compressor System Audits
Compressor Experts are Standing By …
We proudly serve these areas in and around our Sacramento, CA Headquarters.