Compressor
Repair
Compressor
Parts
Compressor
Rental
Does your business require compressed air to keep your business up and running? At Cisco Air Systems, we serve the Oakland area with air compressor sales, rentals, and repairs, to ensure that you are never caught without the compressed you need.
Call us at (510) 561-1627 to learn how our professional technicians can develop a plan to meet your unique needs. We offer air energy audits, compressor sales, rentals, parts and accessories, and installations throughout Northern California and Nevada.
Known as "The Sunny Side of the Bay," Oakland's position in the breezy eastern region of the San Francisco Bay, coupled with its balmy Mediterranean climate make for mild weather and sunshine most of the time. The city's location made it an important trade center for the West Coast from the time of its establishment.
It served as the western terminus of the transcontinental railroad, and the Port of Oakland remains one of the busiest shipyards in the United States.
Political activism has shaped much of Oakland's history, and the city had a strong influence on the civil rights movement. It is one of the most ethnically diverse major cities in the United States, with over 125 languages spoken and almost every ethnic group in the world represented. Also, Oakland boasts more artists per capita than any other US city, the works of whom are showcased at the monthly Oakland Art Murmur.
Once famous for its automobile manufacturing industry, today Oakland is home to healthcare corporations, dot-coms and household products manufacturers, including Kaiser Permanente, Clorox, Dreyer's ice cream, Ask.com, and Pandora radio. The city is focused on sustainability, and much of its electricity comes from renewable resources.
Cisco Air Systems is inspired by Oakland's innovative, activist spirit to offer the best possible service and keep your business operating efficiently 24/7.
The largest distributor in Northern California, we offer industrial air compressor repair, parts, and rental throughout the region. We sell and rent compressors and parts from Ingersoll Rand and the leading brands. Our large inventory is stocked with high-quality equipment, parts, and accessories, and we can order anything you need, with most orders being shipped within 48 hours.
Home to the Raiders, A's, and Golden State Warriors, Oakland is no stranger to winning. Let Cisco Air Systems keep your air compressors running smoothly to ensure your company's continued success.
No matter your industry, we have the compressors, pumps, and accessories to mitigate any issue or emergency situation.
Call us at (510) 561-1627 to speak with a technician today.
We Service and Provide Parts for All Major Brands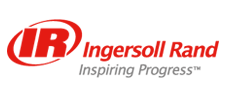 Give Us a Call or Inquire Via Email About What We Can Do For You.
We Can Assist With:
Industrial Compressor Sales
Part & Accessories
Air Compressor Repair
Air Energy Audits
Material Safety Data Sheets (MSDS)
Used Air Equipment
Compressed Air Rentals
Air Compressor Maintenance & Service
Flexible Financing
System Design & Installation
Air Compressor System Audits
Compressor Experts are Standing By …
We proudly serve these areas in and around our Sacramento, CA Headquarters.