Compressor
Repair
Compressor
Parts
Compressor
Rental
At Cisco Air Systems, we appreciate the important role compressed air plays in the success of your business. That is why our trained technicians are ready to provide the best air compressor sales, rental, and repair service in Santa Clara and Northern California.
Call us at 408-357-2270 to learn more about how we can help mitigate any issue or address any emergency situation. You can count on us to avoid costly outages and keep your business running efficiently 24/7.
Located at the southern end of the San Francisco Bay, Santa Clara County is surrounded by the Diablo Mountain Range to the east and the Santa Cruz Mountains to the west.
The region is known for its pleasant, warm climate and ethnic diversity. Santa Clara's economy originally centered on agriculture, as fruit and vegetables thrived in the fertile soil of the region.
Today, sunny Santa Clara County is synonymous with Silicon Valley. The growth of the semiconductor industry in the 1960s changed the city's economy forever. Now, Santa Clara is the headquarters of semiconductor manufacturers ON Semiconductor and Applied Materials. The city is also home to high-tech companies including Intel, Agilent Technologies, and OmniVision.
A city focused on innovation and learning, Santa Clara is the location of the oldest institution of higher learning in the state, Santa Clara University; Stanford University and San Jose State University are nearby.
The Museum of Innovation offers exhibits about technological milestones, like the invention of the silicon chip.
Cisco Air Systems is ready to support the needs of Santa Clara's innovative businesses in the technology industry and beyond. We have over 35 years of experience supporting businesses in Silicon Valley.
The largest distributor in Northern California, Cisco Air Systems sells and rents compressors and parts from Ingersoll Rand and all the leading brands. Whether you need routine maintenance or are experiencing an emergency, Cisco Air Systems offers audits, sales, rentals, parts, and installations throughout the region.
Between our stock of high-quality accessories and parts, and our network of suppliers, we can provide anything you require.
No matter what kind of business you have, Cisco Air Systems can provide a reliable source of compressed air that meets your needs. We offer leak assessments, engineering services, extended warranties, installations, preventative maintenance, repairs, rentals, and service plan programs.
Give us a call at 408-357-2270 to speak with a qualified technician about your unique needs.
Your full satisfaction is our priority.
We Service and Provide Parts for All Major Brands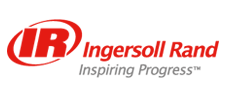 Give Us a Call or Inquire Via Email About What We Can Do For You.
We Can Assist With:
Industrial Compressor Sales
Part & Accessories
Air Compressor Repair
Air Energy Audits
Material Safety Data Sheets (MSDS)
Used Air Equipment
Compressed Air Rentals
Air Compressor Maintenance & Service
Flexible Financing
System Design & Installation
Air Compressor System Audits
Compressor Experts are Standing By …
We proudly serve these areas in and around our Sacramento, CA Headquarters.