Compressor
Repair
Compressor
Parts
Compressor
Rental
Need to be sure your air compressors are in the best condition and up and running at all times?
Cisco Air Systems keeps your business operating smoothly without costly equipment outages.
Call us (415) 604-2745 to learn about how we serve the San Francisco area with customer-focused professionalism.
Our certified technicians provide air energy audits, air compressor sales, rentals, parts and accessories, and installations throughout Northern California and Nevada. Let us provide you with the compressors, pumps, and accessories to mitigate any issue or emergency situation.
Since the treasure seekers of the 1849 Gold Rush flocked to the city, San Francisco has been a destination for industrious entrepreneurs.
Home to world-famous brands started by Levi Strauss, Domingo Ghirardelli, and other visionaries of the late 1800s, San Francisco continues to innovate through thousands of Silicon Valley firms and as the headquarters of modern pioneers like Airbnb, Fitbit, and Uber.
Nothing speaks more to the industrious ingenuity of the City by the Bay than the civil engineering feats of the Golden Gate and Bay bridges.
With its history of industry and innovation, its no wonder that so many businesses in San Francisco are thriving. From manufacturing, to construction, to the food and beverage industry, to urban agriculture, air compressors are used by a variety of industries throughout the city.
Cisco Air Systems understands that reliable compressed air is essential to the important work being done in San Francisco. To ensure that your business operates efficiently, we keep your industrial air system running smoothly.
Let Cisco Air Systems help keep San Francisco's innovative spirit alive by keeping your business operating 24/7.
Offering industrial air compressor repair, parts, and rental, Cisco Air Systems is the largest distributor in the Northern California region. We sell and rent compressors and parts from Ingersoll Rand and the leading brands, so you know you're getting top-level equipment and accessories.
We offer leak assessments, engineering services, extended warranties, installations, preventative maintenance, repairs, rentals, and service plan programs.
We carry many accessories and parts in our large inventory, and can order anything that you require, with most orders being shipped within 48 hours.
In the innovation capital of the world, there is no reason to be caught without the compressed air that you need. Whether you have a large corporation or are one of San Francisco's many up-and-coming startups, Cisco Air Systems can help you continue the pioneering spirit of the '49ers.
Customer satisfaction is our priority. Our qualified technicians at (415) 604-2745 are ready to meet all of your air compressor needs. Give us a call to learn how we can help.
We Service and Provide Parts for All Major Brands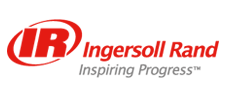 Give Us a Call or Inquire Via Email About What We Can Do For You.
We Can Assist With:
Industrial Compressor Sales
Part & Accessories
Air Compressor Repair
Air Energy Audits
Material Safety Data Sheets (MSDS)
Used Air Equipment
Compressed Air Rentals
Air Compressor Maintenance & Service
Flexible Financing
System Design & Installation
Air Compressor System Audits
Compressor Experts are Standing By …
Our Service Area
We proudly serve these areas in and around Hayward location in the San Francisco Bay Area:
Oakland, CA
San Jose, CA
Santa Clara, CA