Compressor
Repair
Compressor
Parts
Compressor
Rental
Looking to rent, buy, or service a compressed air system?
As the authorized master Ingersoll Rand distributor for the Fresno region, we offer air compressor repair, audits, sales, rentals, parts, and accessories throughout Fresno, Visalia, Central California, and Nevada.
Call us at (559) 316-5509 to learn how we can help you choose a system or mitigate any issue or emergency situation.
Industrial Air Compressor Repair & Maintenance
Today's business owners have a can-do attitude and are not afraid to roll up their sleeves in order to get things done. However, sometimes a job requires a bit more experience due to its complexity.
Or it just makes more sense from a time management perspective to get things done by professional technicians.
Our trained technicians can help you by diagnosing and repairing your compressors from Ingersoll Rand and other leading industrial brands.
Ingersoll Rand Air Compressor Parts & Parts from Other Leading Brands
We are the master distributor for Ingersoll Rand parts in the Fresno region.
However, we can also provide parts for other leading brands.
Our goal is to always get you the highest quality, longest-lasting compressor accessories, and parts.
No matter what you need, we either have it on hand or can have it delivered to you, usually within 48 hours of placing the order.
Why Work With Us?
Cisco Air Systems serves customers in large-scale agricultural producers, small family farmers, and business owners in other industries, big or small with professionalism and outstanding customer service.
Did you know Cisco Air Systems has been named the Ingersoll Rand Distributor of the Year for 2004, 2008, 2012, 2016 and 2019?
With almost 50-years in business and combined over 500-years of industry experience, we know industrial air compressors inside and out and can troubleshoot any problem that comes our way.
Call our air compressor sales and repair professionals at (559) 316-5509
We are looking forward to helping you!
We Service and Provide Parts for All Major Brands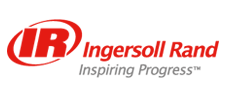 Give Us a Call or Inquire Via Email About What We Can Do For You.
We Can Assist With:
Industrial Compressor Sales
Part & Accessories
Air Compressor Repair
Air Energy Audits
Material Safety Data Sheets (MSDS)
Used Air Equipment
Compressed Air Rentals
Air Compressor Maintenance & Service
Flexible Financing
System Design & Installation
Air Compressor System Audits
Compressor Experts are Standing By …
Our Service Area
We proudly serve these areas in and around Visalia
Fresno, CA
Madera, CA
Tulare, CA
Bakersfield, CA