Compressor
Repair
Compressor
Parts
Compressor
Rental
If you need to purchase, repair, or maintain an air compressor in San Jose, look no further than Cisco Air Systems. We are proud to serve San Jose and the Silicon Valley area.
Give us a call today at (408) 357-2262 to learn about our audit, sales, parts, rental, and accessories offerings. Our certified technicians are ready to take your call and develop a custom solution that fits your unique needs.
The largest city in Northern California, San Jose lies nestled in the Santa Clara Valley at the southern shore of the San Francisco Bay, in the heart of the region that has become known as "Silicon Valley." The area gets an average of 301 days of sunshine every year and is blessed with a temperate Mediterranean climate, making it a great place to live.
San Jose is also a great place to work. Though it is surrounded by fertile farmland, the city has transitioned from its past as an agricultural center to an urbanized metropolitan area.
Today, San Jose is a center of innovation and is known as "The Capital of Silicon Valley." The city's economy is the fastest growing in California, and is dominated by high-tech and electronics companies.
Companies like Cisco, eBay, Hewlett-Packard, Adobe, PayPal, Samsung, and Acer have their headquarters in San Jose. As engineers and computer science majors graduate from the area universities and move into the city, these companies' need for innovative and fresh ideas is met.
San Jose residents produce more patents than any other city in the country, and thirty-five percent of venture capital funds in the United States are invested in companies in Silicon Valley.
Just as San Jose's many technology companies develop solutions for a variety of problems, our cutting-edge offerings meet all of your air compressor needs. Having served the San Jose area for over 35 years, you can trust us to keep your business running efficiently.
Cisco Air Systems is the leading provider of air compressor repair and rentals in Northern California. We keep a large inventory of compressors, parts, and accessories from Ingersoll Rand and other leading manufacturers to ensure that we provide you with the high-quality equipment that you need. And should something be out of stock, we can have it delivered to you within 48 hours of placing the order.
Compressor technology has experienced enormous advances in power and efficiency over the more than 350 years that it has existed. At Cisco Air Systems, we offer the latest technologies to ensure that you are never caught without an efficient and consistent supply of compressed air. Our technicians are ready to serve you with professionalism and care.
Call us at (408) 357-2262 to learn more.
We Service and Provide Parts for All Major Brands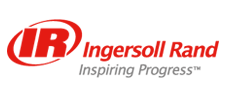 Give Us a Call or Inquire Via Email About What We Can Do For You.
We Can Assist With:
Industrial Compressor Sales
Part & Accessories
Air Compressor Repair
Air Energy Audits
Material Safety Data Sheets (MSDS)
Used Air Equipment
Compressed Air Rentals
Air Compressor Maintenance & Service
Flexible Financing
System Design & Installation
Air Compressor System Audits
Compressor Experts are Standing By …
We proudly serve these areas in and around our Sacramento, CA Headquarters.