Compressor
Repair
Compressor
Parts
Compressor
Rental
At Cisco Air Systems, we know how important air compressors are to your business. That's why we offer Central and Northern California the very best in compressor sales, rentals, and parts. Our Santa Rosa customers can count on us to avoid costly outages and keep their businesses operating smoothly.
Give us a call at (707) 243-3229 to learn how we can provide you with the equipment and accessories to mitigate any issue or emergency situation. Whether you are looking to purchase, rent, or repair an air compressor, our trained technicians are ready to help.
Situated along U.S. Route 101 in the Mediterranean climate of Sonoma County, Santa Rosa is known as "California's Cornucopia." It serves as the northeastern gateway to the Sonoma and Napa Valleys of California's Wine Country, and is in close proximity to the Sonoma Coast of the Pacific Ocean and the west coast's famous Redwood trees.
Though many of the original commercial buildings from the city's early days in the 1800s have been lost to fire and earthquakes, it boasts historic residential neighborhoods with beautiful, pristine Victorian homes.
Santa Rosa also holds a place in popular culture as the setting for Alfred Hitchcock's Shadow of a Doubt and the Coen Brothers' The Man Who Wasn't There. It is home to the Charles M. Schulz Museum celebrating the creator of the Peanuts comic strip, who spent the last decades of his life in Santa Rosa. Nearby Jack London State Park includes several homes as well as the grave of the pioneer and author of The Call of the Wild and White Fang.
With access to natural wonders, vineyards, the arts, and popular culture, Santa Rosa has something for everyone. Likewise, we offer everything related to air compressors that you might need – all under one roof.
The largest distributor in Northern California, Cisco Air Systems sells and rents compressors and parts from Ingersoll Rand and all the leading brands. We offer air audits, engineering services, extended warranties, installations, preventative maintenance, repairs, rentals, and service plan programs. We keep high quality equipment and accessories in stock and can order anything you might require, with delivery within 48 hours, in most cases.
At Cisco Air Systems, you really can have it all. We prioritize customer satisfaction and stand by our high levels of professionalism and service. Give us a call at (707) 243-3229 to speak with a qualified technician about your specific needs. We are ready to prepare a tailored plan to ensure your business always has the compressed air it needs.
We Service and Provide Parts for All Major Brands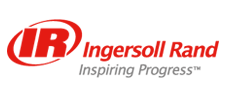 Give Us a Call or Inquire Via Email About What We Can Do For You.
We Can Assist With:
Industrial Compressor Sales
Part & Accessories
Air Compressor Repair
Air Energy Audits
Material Safety Data Sheets (MSDS)
Used Air Equipment
Compressed Air Rentals
Air Compressor Maintenance & Service
Flexible Financing
System Design & Installation
Air Compressor System Audits
Compressor Experts are Standing By …
We proudly serve these areas in and around our Sacramento, CA Headquarters.