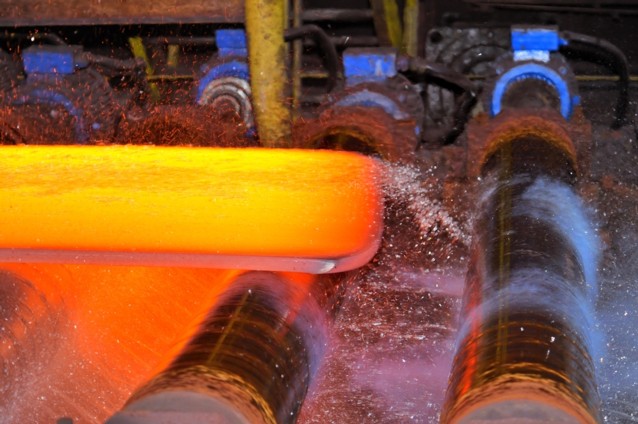 The evolution of manufacturing metal and metal processing equipment has changed considerably since the late 1900s when industrial production had its beginnings. Most of today's techniques are based on the 'Bessemer Process' chiefly due to how oxygen use is used to efficiently lower carbon content within iron.
The most recycled and widely used metal material on earth seems to be steel. There are two types of steel processes: BOS, also known as 'Basic Oxygen Steelmaking' and the second type, EAF, also known as 'Electric Arc Furnaces'. Combined, these make up the majority of all the steel production. There are also two types of steel materials: recycled and traditional raw materials, such as iron ore, coal and limestone.
According to the World Steel Association, the largest steel producing countries in 2011 were China, Japan, US, and India.
Steel comes in a wide variety of alloys and forms, which makes this metal quite adaptable to most applications. It's also fairly low cost to produce as well as being well known for its strength. All of these factors combined have led to the success in steel's use in countless products today.
Steel applications can be divided into five sectors:
Construction
Transport
Energy
Packaging
Appliances and Industry
Ask any industry in today's market if they are focused on efficiency and saving money and the answer will be a resounding, "Yes!" Compressed air accounts for about 35-40% of the metal industry's required energy consumption. So, at Cisco Air Systems, we know that it is our job to help our customers maintain a highly efficient compressed air solution decreasing down time and improving profit margins.
Metal Processing Equipment we carry:
Centac
Rotary Oil Free
Rotary
Primary Metals Solutions:
Industrial Tools:

Impact Wrenches
Chipping Hammers
Grinders
Air Hammers
Rammers

Pumps:

Non-Metallic Diaphragm Pumps
Metallic Diaphragm Pumps
De-watering Pumps: Centrifugal
De-watering Pumps: Diaphragm
Thunder Lubrication Pumps and Packages
Piston Pumps

Air Solutions:

Air Compressors
Air Dryers

Air Line Accessories:

Air Filters, Regulators and Lubricators
Quick Couplers and Connectors
Balancers

Industrial Lifting:
We are available 24-hrs a day, 365 days a year so never hesitate to contact us for any air compressor, air tool or material handling need.