Compressed Air System Analysis – CASA can help you reduce operating costs, improve manufacturing productivity and reduce capital spending.
$5 billion per year is being spent on energy by the manufacturing industry and 90% of all industrial companies use compressed air in some part of their operation. In addition, two-thirds of these companies have some type of problem with their system. This is not a good combination as most manufacturers consider their compressed air systems to be their fourth utility, as important as electric, water and gas services. If their air compressor system is down, production stops and revenue is lost.
Air compressors are responsible for many processes in a manufacturing plant, including agitating, atomizing, mixing and pressurizing to name a few. To help offset the initial investment of a compressed air system, as well as the annual energy consumption, improving energy efficiency is key.
What Can Our CASA Program Do For You?
Lower energy and maintenance costs
Improve facility productivity
Improve overall facility reliability
Reduce capital spending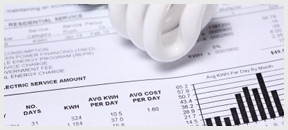 A compressed air audit consists of more than 'just' air compressors; it consists of the entire compressed air process. The modern compressed air system is fairly complex and to the untrained eye, it can be difficult to manage the mysterious inner workings. Many companies have also cut back on key personnel, some of these employees would have been responsible for performing maintenance on a consistent basis. If a plant can lower their energy costs by 20% – 50% then the cost of outsourcing their air compressor maintenance is balanced out and revenue goals may still be attainable.
The ability to define problems with demand, distribution and/or supply allows for the development of cost-efficient solutions to meet return on investment (ROI) goals. An air energy audit report outlines the problems in each of these areas as well as the solutions to help plant operators improve facility productivity and overall reliability. It is essential to address all air compressor problems and look at the big picture in order to create a total solution instead of using a 'Band-Aid' approach. Fixing one problem only to realize it has created new issues someplace else can increase the overall cost of repairs and maintenance.
Ingersoll Rand customers have asked them to "build the best engineered, most reliable, energy-efficient air compressors in the industry. But in today's global business climate, you need more than great equipment to survive and thrive. To drive operational excellence, we must go beyond the components of an air system and find solutions to the operating issues every air consumer faces."
What is Included in a Compressed Air Energy Audit?
We analyze the total cost of:
Capital equipment
Installation
Maintenance
Operating Energy
At Cisco Air Systems, our goal is to save our customers money and to help them improve the overall performance of their compressed air system. We have collectively assisted our customers with over a million dollars in utility rebates over the years. Many facilities qualify for an energy rebate. We have utility rebate information for every utility company in Northern California and Northern Nevada. We fill out all the necessary paperwork and submit them on behalf of our valued customers so they don't have to.
To get started with your Compressed Air Energy Audit, contact us to schedule your audit. Just by examining your current system, we often make suggestions you can implement right away with only minor changes. Once your custom compressed air energy audit is complete, we'll have a trained sales representative sit down and go over the results with you.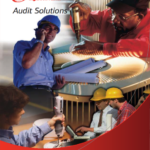 Air Energy Audit Solutions
To download one or more brochures about the information described on this page please click on the download button below.