Service Plans – Preventative Maintenance
Our Service Plans are the most comprehensive in preventative maintenance (PM) programs available in the industry to ensure maximum compressor efficiency and longevity.  
Proper preventative maintenance on an air compressor system can save a facility lots of money over the life of the unit with lower energy consumption, less emergency downtime, and less lost production.
Cisco Service Plans
Air compressors require a proper preventative maintenance (PM) plan to insure unit longevity, optimal efficiency and minimal unplanned / emergency down time. A proper Cisco Service Plan also assists our customers to achieve their energy savings and production goals.
Cisco Service Plans are created based on each customer's unique equipment service responsibilities, site conditions and operating hours.


 
New Ingersoll Rand Rotary Screw Air Compressors
PlannedCare
Comprehensive PM Plan
Extended Major Component Warranty
Flexible Payment Plans
PackageCare
Comprehensive PM Plan
All Inclusive PM & Break/Fix Repairs Expenses
Flexible Payment Plans
Contact us for more information
Ingersoll Rand & Most Major Brands Rotary Screw Compressors *
AE10 Service Plan
Comprehensive PM Plan
10-Year Airend Warranty
Flexible Payment Plans

Contact our sales department at (888) 491-4011 or email us at info@ciscoair.com for more information.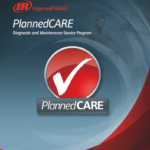 Planned Care and Maintenance Care Packages - Brochures
To download one or more brochures about the information described on this page please click on the download button below.