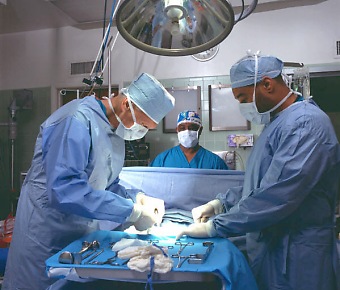 According to Compressed Air Best Practices, "A good-size hospital with 200 beds and ten operating rooms can have a medical air system, laboratory air system and pneumatic air systems."
From an equipment standpoint, we use Ingersoll Rand's Class 0 oil-less reciprocating air compressors as well as other top quality equipment as client needs and budget dictate. With an oil-less system, there is no oil at all in the compression chamber or in the crankcase. A hospital's air quality must meet stringent requirements, thus air must be free of contaminants and have enough air pressure. Dew point and CO2 monitors are also essential features in medical air dryers.
When a laboratory is attached to a hospital, it generally does not use the same air system as the medical air system; it supplies air just to the research and development areas only. In these instances, we can use oil-free and oil-lubricated compressors with proper filtration.
Hospital Compressed Air Solutions we represent:
Ingersoll Rand Air Compressors
Champion Air Compressors
Powerex Air Compressors
Rietschle Vacuum Pumps
We are available 24-hrs a day, 365 days a year so never hesitate to contact us for any air compressor, air tool or material handling need.