Ingersoll Rand has been serving the lifting and material handling needs of their customers the world over for almost 100 years. With extensive manufacturing experience, ISO 900 certification and 24-hour service available, we are able to offer customers great care and service, high quality lifting and material handling solutions and technology. In addition, we offer ergonomic solutions for improved health and safety to reduce or almost eliminate hazards for employees. This increases peace of mind for both the employee and the company, as well as increase performance and production.
We offer handling devices, lifting devices and support structures for our customer's needs. If you aren't sure which lifting or material handling solution is right for you, we have a quick and easy selector below for you to select from.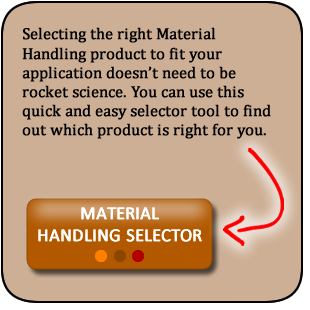 Handling Devices:
Ergonomic Handling Systems
Handling Devices and End Effectors
Torque Tubes
Lifting Devices:
Balancers
Air and Electric Hoists
Air and Electric Winches
Support Structures:
Arm Systems
Beam Clamps
Jib Cranes
Overhead Rail Systems
Tractors
Trolleys
Contact our sales department at (888) 491-4011 or email us at info@ciscoair.com if you have questions or do not see what you are looking for.